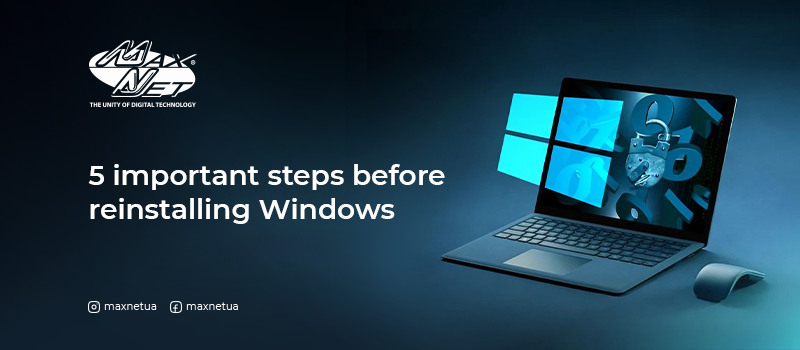 Sooner or later all users are faced with reinstalling the operating system. Some do it all the time, others only when «everything is gone». Today we will tell you what you should remember to do before you install Windows.
Step 1: decide on the format of the reinstallation
There are two options:
updating the operating system without losing any files;
complete reinstallation of the system, which involves formatting the system disk.
If you upgrade, all your files, programs and settings in them will be saved. This option is not suitable for reinstalling the system due to incorrect operation. Along with the necessary files on the disk will be left garbage and possibly viruses that disrupt operation. Therefore, if you need to reinstall to speed up your computer and get rid of errors, choose to format the system disk.
Keep in mind that in this case will be deleted:
programs and their settings (including games and their saves);
all files stored on the C drive;
shortcuts and files on the desktop;
drivers, system settings, saved passwords in browsers.
Step 2: Make a list of programs you need
Almost every user has a set of programs on his computer, some of which he uses constantly, and the rest were installed for a one-time task earlier, or are used very rarely.
Before installing a new operating system, we recommend making a list of programs that you need first. It is usually not easy to immediately remember what is needed without such a cheat sheet.
Step 3: Copy the necessary files
Please note! You only need to transfer files from the drive where the system files are stored (usually the C drive). The other disks will keep all the files, unless you choose to format them additionally.
You can transfer files to removable media or other disks. We recommend storing backups of really important files on hard drives/flashes/SSDs. This is needed in case of emergencies, not just for system reinstallation.
When looking for important files on the C drive, don't forget to look:
to the desktop (many users forget that it belongs to the C drive, save everything there thinking «I'll figure it out later», and then wonder why they run out of space on the C drive);
to the «Downloads» folder, there must be something important there;
to «My Documents».
Step 4: step drivers
After reinstalling the system, you will need drivers for your video card, network card and (optionally) sound card, mouse, etc.
This refers to OS older than Windows 8, on latest versions all drivers are «pulled» automatically. In addition, all drivers can now be safely downloaded from the official sites of the manufacturers. But if the drivers for the network card or Wi-Fi are missing in the OS installation image, you simply will not be able to connect to the Internet :)
Therefore, it is better to keep the drivers on a flash drive. This, by the way, also applies to the installation files from the list in step 2.
Step 5: passwords and bookmarks
Some users (we have repeatedly asked them not to do this, by the way), «memorize» passwords with their browser. And after reinstalling the system, everything is lost.
Passwords from all sites can be «pulled» from the browser by going to «Settings». You should do it beforehand, of course.
Also from the menu «Bookmarks» in most browsers you can export an HTML file, and then import it into the browser on the new operating system.
That's it! You are fully prepared to reinstall the system and nothing important will be lost.