During installation, the user is offered a choice of standard filters. A spyware protection library, which is constantly updated, is built into the app.
What is network attached storage
Network Attached Storage or NAS is a network-attached storage device. The device is a computer with a simplified feature set, the main purpose of which is to store the information of devices connected to the network. NAS mainly consists of hard drives which can be expanded as the demands increase. Like a regular computer, a NAS requires an operating system and a certain amount of software. Mobile applications are available for convenient storage management.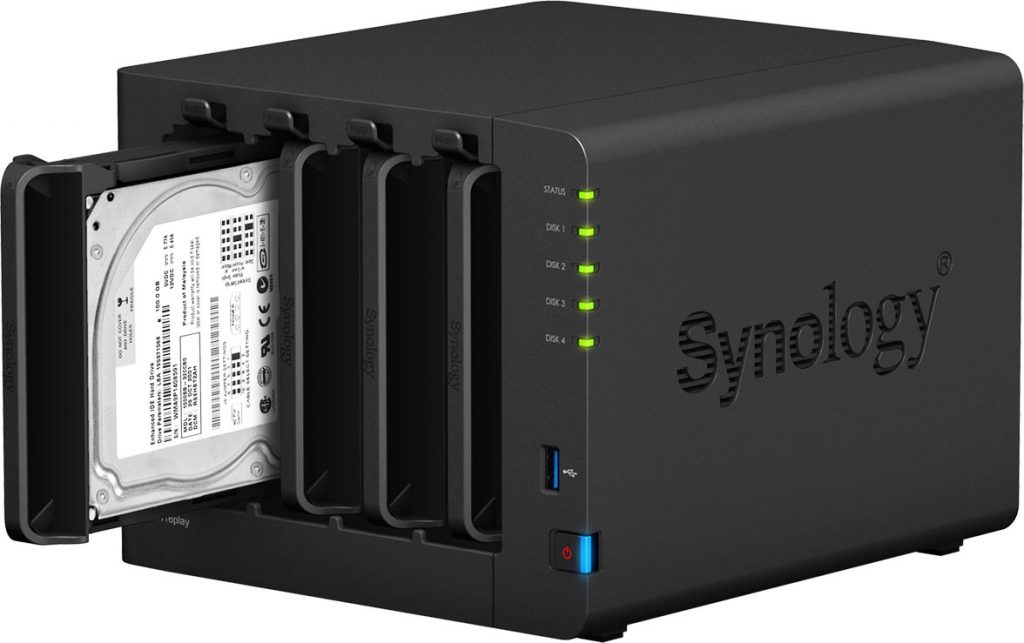 Features and applications
Network Attached Storage (NAS) features include:
reliability and security of data storage (most storages are based on Linux, which significantly reduces the threat of malware);
ease of access for multiple devices;
ease of administration;
scalability;
compactness, low power consumption.
NAS is purchased in order to provide access to files to multiple devices within a home network.
For example, you download all the seasons of a TV series without storing it on your PC or laptop, but you can watch it wherever you like from any device connected to the network. You can also set up access to your storage space from anywhere in the world, so you can continue watching the series while you're on holiday. You can also share (send a link and access) a special series with a friend.
Home storage is also used by professional photographers, collectors and anyone who needs constant access to a large amount of information.
Another common solution is to set up a video surveillance system using NAS.
Advantages
The purchase of a home storage unit will:
offload the hardware capacity of your home computer;
not have to worry about data security (having mirrored disks);
create and store system backups;
play media files without copying them to devices;
open and close access to any device;
forget about the phrase "not enough free space";
do away with flash drives, transfer large files without uploading them to the network or using external drives;
expand your disk space all the time.
How to choose
Those interested in purchasing a home NAS have two options: buy a complete unit or build the NAS yourself. The second option is more suitable for those who are confident with the hardware, as you will need to understand the characteristics and compatibility of the components. It's also not a cheaper option.
When deciding to add storage to your home network, it should be on the same subnet as the devices that will need to access it. The best solution is to connect the NAS directly to the LAN port of your router.
Don't forget the noise associated with hard disk drive operation. The more drives, the louder the noise. Be aware of the noise characteristics when buying and use them as a guide when deciding where to place the device in your home.
When selecting a NAS, consider the amount of data you need now and in the future and what you want to use it for. Depending on this, you should select a NAS. Typically, they have two to six hard drive slots and users fill them gradually. This is why it's recommended to buy a storage device with a couple more disks than you need today. It's not only the number of disks that matters, but also their maximum capacity.
RAID data virtualisation technology is also worth considering. RAID technology determines how information is written to the disks. RAID level 0 doesn't support mirroring, so if you want to protect against data loss, choose RAID 1 and higher. Different NAS models support various RAID levels so be careful when choosing.
If you want to watch movies from your NAS on your TV, it's important that your NAS supports the DLNA standard set. Another important consideration is a user-friendly OS interface. This choice will make setting up your storage easier and quicker.
NAS manufacturers provide off-the-shelf models that serve a variety of purposes. Some are more suitable for a home server, others for video surveillance. There are also versatile models for standard home needs.
It's also worth remembering that the storage device communicates with gadgets connected to your home network via a network cable or Wi-Fi. It's therefore advisable to upgrade to Gigabit Internet and get a router capable of this speed before purchasing, otherwise you won't experience the full benefits of using the NAS.