Instead of the usual «Are you going out again?» at homes with children, more often you hear «Get away from the monitor at least for an hour!» If you care about the safety of your child and are interested in ensuring that he or she spends time at the computer usefully, this article is for you.
Twenty years ago, parents couldn't imagine the worst things a child could learn at home. That's because they didn't have the Internet.
It is impossible not to buy a child a gadget, because the Internet is not only a place for entertainment, but also a source of useful skills and knowledge. And your friends will also laugh at you. Therefore, it is necessary to find a way to gently, without shouting, provide the child with access only to useful and interesting resources online and teach them how to use the computer properly.
Parental control (PC) is responsible for the realization of this goal. This is a set of software tools that prevent the negative impact of the Internet and computer on the child.
Types of access restrictions
PC can be active and passive.
Active measures include:
monitoring the sites and applications that the child uses;
creation of a white list (all but a group of allowed ones will be inaccessible);
announcement of a ban on certain groups of content.
Passive PC measures:
limiting computer use time (days and hours);
restrictions on visiting sites (blacklisting of certain sites or topics);
restrictions on access to programs/applications (in general and by time).
Parental controls on Windows 10
With each Windows update, the built-in PC is getting smarter and better, and if you are using Win10, there is no need for third-party software. First, you need to create a child account. Go to «Settings», find «Accounts», click on the «Family & other users» tab and click «Add a family member».
Next, click «Add a child account». If your child doesn't have a Microsoft account, you will need to create one.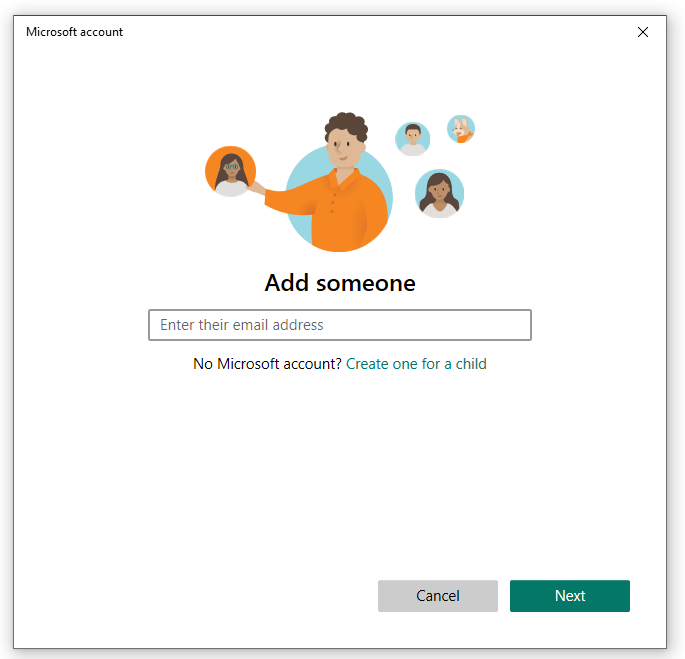 Now you need to log in on behalf of the child to confirm the invitation. When logging in for the first time, the computer shows the user «Adult family members can view reports of your actions», so the first login is best done by yourself.
Next, you should change the account type from administrator to a standard user so that the child cannot override the configured restrictions on his/her own.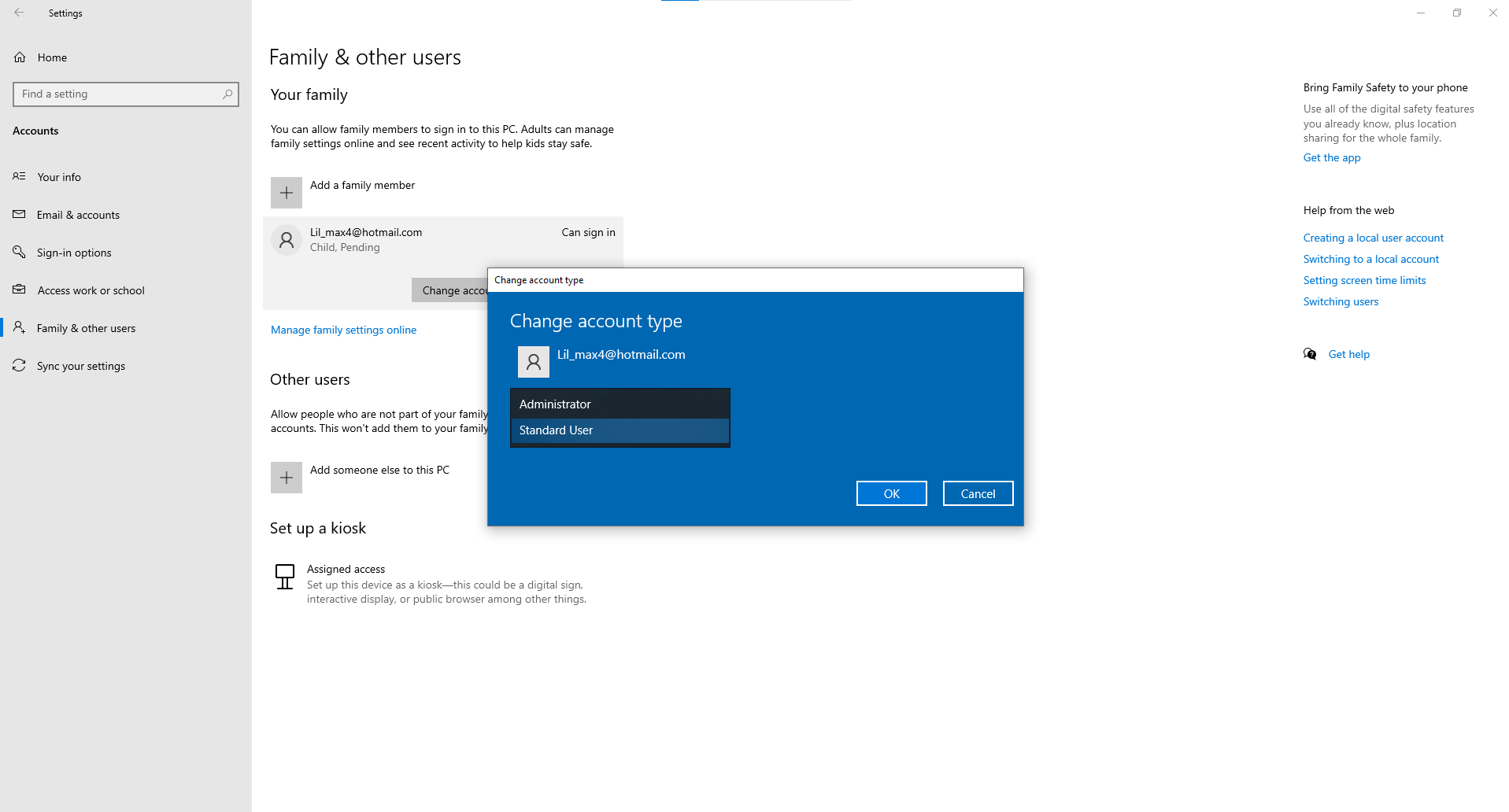 You can move on to the PC settings. Go to «Manage family settings online» and you will automatically be redirected to the browser.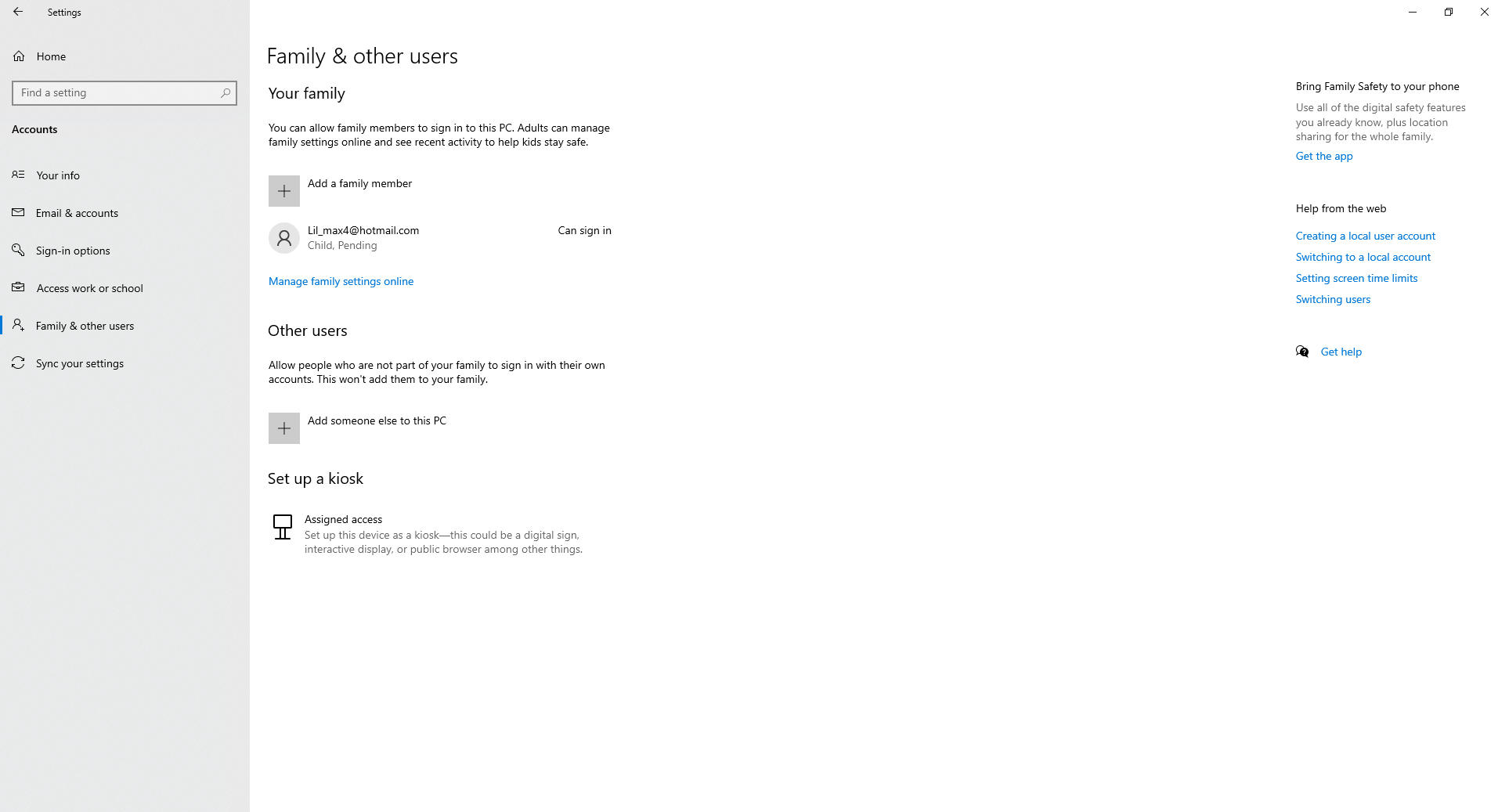 To get a report on your child's activity, click the «Overview» («Activity settings») tab. The report will contain information about time spent at the computer, a list of programs used and sites visited. It is important that InPrivate mode is locked and Activity Report is enabled.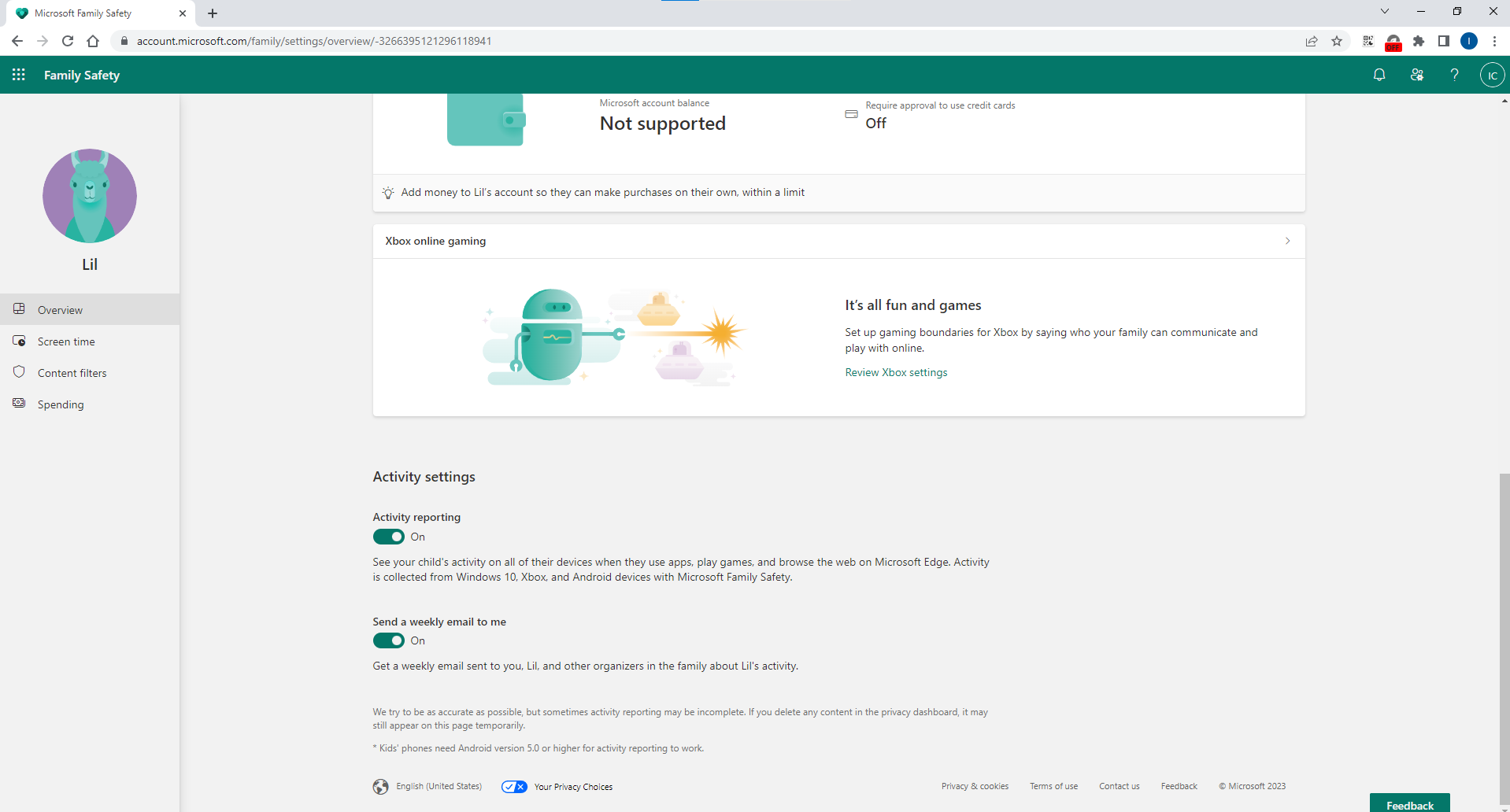 The next tab is «Content filters». Here you have two options — prohibit a number of addresses (all others will be available) or allow access to a number of addresses (the rest will be inaccessible). The second option is quite tough, because it is impossible to foresee all the wishes in any case. On the other hand, if you specify only verified sites, secure your computer from viruses.
In the next tab, «Apps and games», you can set access times and a list of services that your child can use.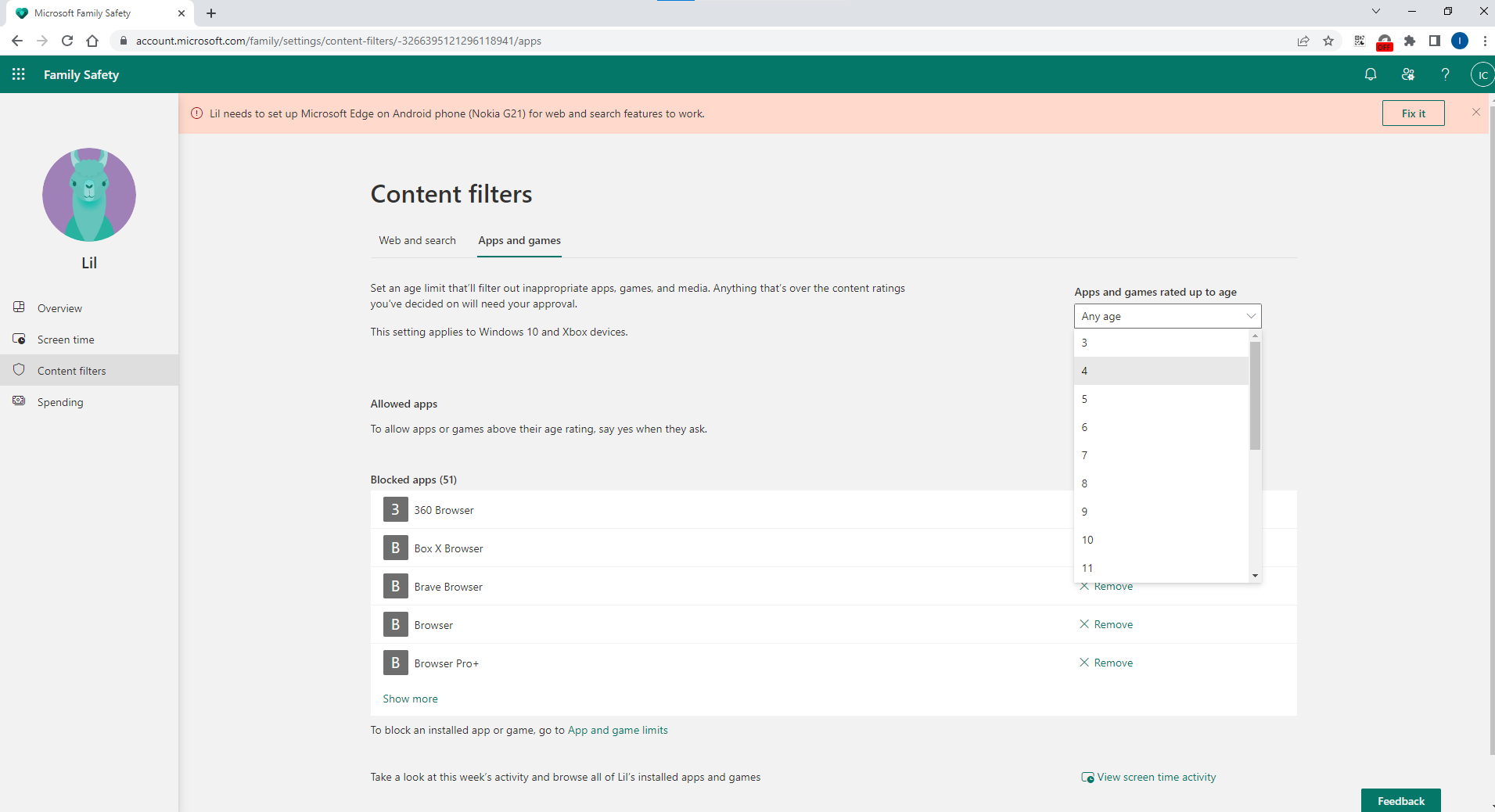 Any services (apps, sites, games, music) with age restrictions will be blocked by default for your child's account. However, this only works for built-in browsers. All other browsers are not subject to restrictions, so they will be blocked for your child by default.
The system prompts you to set your child's age in order to show them only eligible offers from the Store.
The next tab, «Screen time», helps reduce the amount of time spent on the computer. You can set separate settings for each day of the week, and you can synchronize them with the x-box. A child who is running out of time can always ask for an extension of the session, then the parents get a notification.
The «Buy and spend» tab allows you to protect yourself from financial losses. Children and elderly users are more likely to become victims of fraudsters.
The last tab «Child Search» is needed to track your child with a portable Win10 gadget.
On your phone and tablet
The PC setting on your phone depends on the OS. For Android, the restrictions can be set in the settings of the device and in Google Play. Similarly, you create a separate account for the child, set the age and restrictions.
Also in the Play Market there are separate applications, in which you can implement more features:
Screen Time parental control (the main focus on the time of device use);




Kid`s Shell is responsible for accessing only certain applications and prohibiting purchases;




YouTube allows children to watch interesting and informative videos on the most popular video hosting site;




Safe Lagoon is a universal application for PC.



Such applications are installed on the device of the child and one of the parents, so that the latter can control and monitor the actions of the former. Similar programs exist for the computer, if you want to expand the capabilities of PC.
A good example is Aero Admin. This program for remote computer access will be useful for monitoring activity, online help (if you are not home and your child asks to be shown how to solve a problem) and limiting access to sites and applications.
The third-party analogue of the built-in PC is Child Control. It has a convenient interface (in English) and flexible settings.
However, be careful. Modern children understand technology as well as their parents and easily find ways to bypass bans. Therefore, it is worth studying the reviews of people who have used the services and PC, and take into account their experience.