Conventional telephone communication is done with the help of a telephone network, which consists of cables and special equipment. Virtual PBX, on the other hand, offers a new approach to telephone communication: it uses cloud technology, which allows you to make calls using the Internet.
The main advantage of virtual PBX (hereinafter abbreviated as VPBX) services is that you can use the telephone connection from anywhere with an Internet connection, and it doesn't require sophisticated equipment and expensive communication lines. Cloud PBX has all the necessary features of a hardware PBX, such as deployed call routing, multi-level voice menus, conference calls, etc. But the peculiarity is that all these features can be set up in a short time and without major expenses, and they are much easier to use.
Virtual PBX for business: why do you need it?
Cloud PBX is a useful solution for businesses for a variety of reasons. Among the main advantages of its use are:
Cost-effectiveness: the service allows you to reduce the cost of telephone communication, as it doesn't require the purchase and maintenance of complex equipment and expensive communication lines, and internal calls between employees become free of charge.
Mobility and flexibility: using VPBX, different branches or departments can be combined into a single system, and users can call from any location with Internet access. The settings allow for any communication scenarios between employees and customers.
Automation of business processes: with the help of data exchange via API you can effectively build and optimize business processes in the company.
Easy to use: the service is very easy to manage and configure, allowing users to work with it quickly and efficiently.
Scalability: a VPBX can be scaled according to business needs allowing to change its size and functionality depending on business growth at minimal cost.
Reliability and redundancy: by locating the service in reliable data centers, you don't have to worry about power outages, lack of Internet access, or physical equipment failure.
Virtual PBX capabilities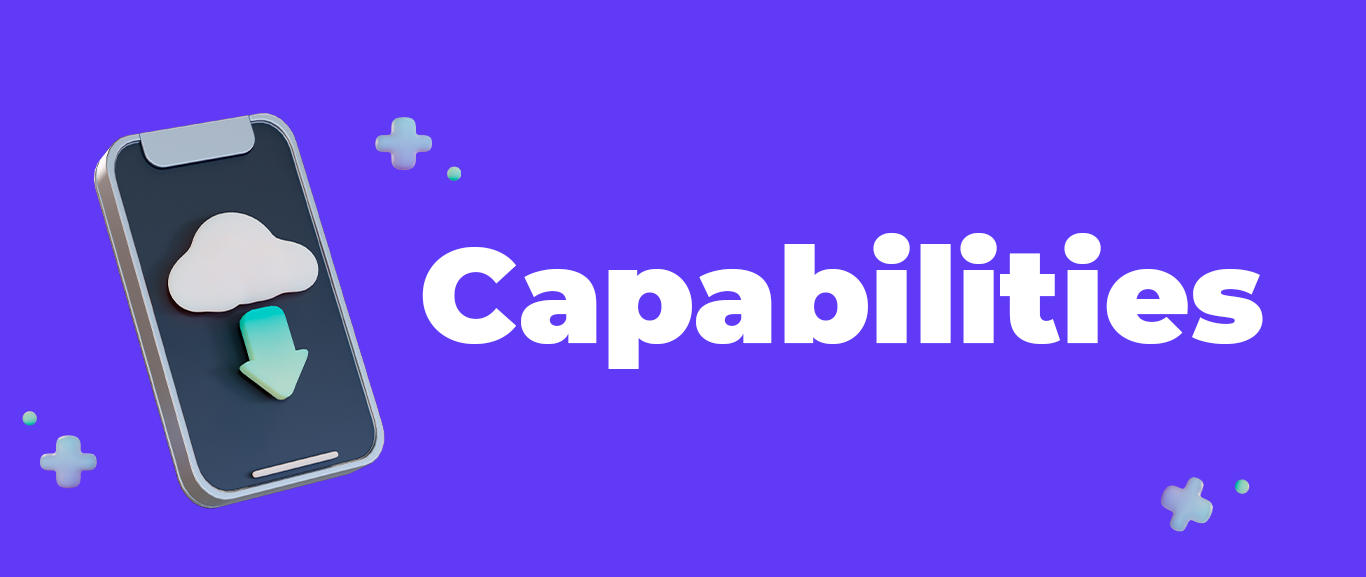 Cloud PBX provides businesses with a number of opportunities that ensure efficient customer service and increase employee productivity. Here are a few of them:
Recording conversations: allows you to listen to recorded conversations later to analyze and improve customer service and employee training.
Call routing: by automatically routing incoming calls to the appropriate number or department (e.g. advertising calls to the sales department, technical support calls to the technical support department), customers can quickly get answers to their queries and questions.
IVR (voice response menu): voice greeting allows you to keep the client on the line, and thanks to automatic allocation of calls to free managers, the waiting time for an answer is reduced.
Call statistics analysis: provides the ability to track the dynamics of calls, monitor the work of employees, and make timely changes in the cloud PBX.
Integration with CRM systems: a cloud PBX can be integrated with customer relationship management systems (CRM), which allows you to automate the processing of calls and improve communication with customers.
Conferencing: a VPBX provides users with the ability to conduct conference calls from multiple locations simultaneously, which facilitates teamwork and ensures fast and efficient decision-making.
Virtual mail: cloud PBX users can send and receive voice messages to their email, which allows them to manage their time efficiently and respond to messages at their convenience.
All of these capabilities allow companies to increase their productivity and efficiency, facilitate interaction with customers and reduce costs.
How to set up and how much does the virtual PBX cost
Maxnet employees configure the cloud PBX on the basis of a previously prepared technical task from the client, using an individual approach to each request. The procedure is performed via a web interface, which allows you to change the settings at any time.
Configured VPBX from Maxnet is different from other solutions because it doesn't limit customer functionality (i.e., the client receives a functionally unlimited PBX). After setting up the service representatives of our company are ready to conduct corporate training.
As a result, the customer of the service gets the opportunity to optimize the company's communications, reduce the cost of phone calls, as well as improve communication with its customers.
The cost of renting a cloud PBX depends on the selected tariff plan. For customers with non-standard requests we prepare individual offers.
To find out more details and arrange a VPBX connection, call our managers on 0800-31-8831.