Forgetting files you've been working on all night on your home computer? This will no longer be a problem if you install a special programme and connect to your PC remotely.
Today we want to share a rating of the most convenient software for remote access to users' computers. Usually, the capabilities of such software include screen viewer, mouse and keyboard control, changing system and program settings, installing/uninstalling software, downloading files, cleaning the system and other functions.
When needed
Such software is not only useful if you need to connect to your own computer. Many advanced users find it more convenient to help their computers remotely. You won't be able to install an operating system via such services, but you can solve a lot of software problems by doing so. Another popular function is system administration.
How to choose
If you are going to use remote access software for business, buy the software for commercial use. If you are using it solely for personal use, the free versions below will work.
TeamViewer
At the top of our ranking is the absolute leader in remote access software by number of users. TeamViewer — TeamViewer is a multilingual software which runs on some platforms without installation and has a user-friendly interface. The software supports operation on popular operating systems: Windows, Mac, Linux, Android, iOS.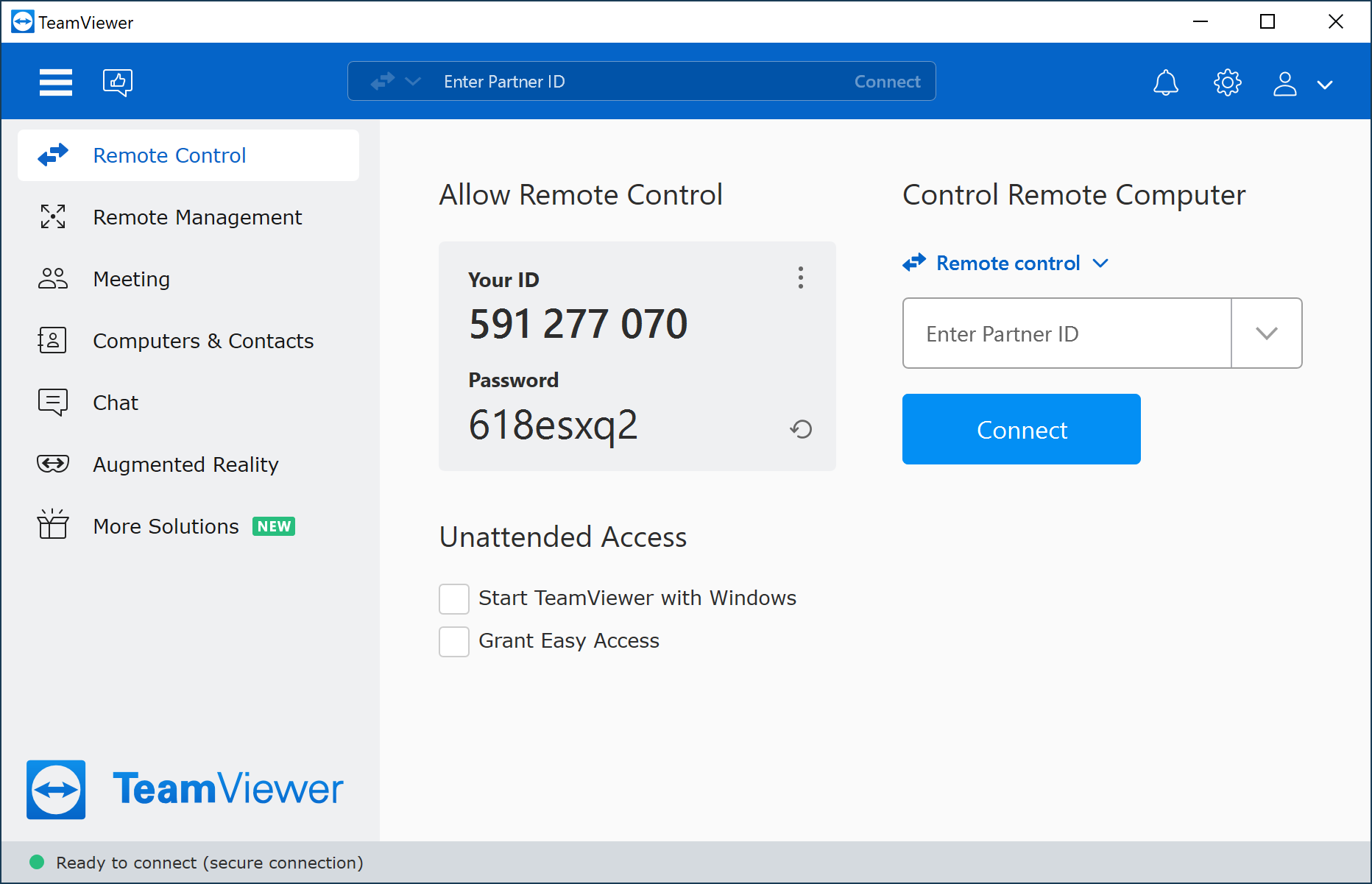 When the programme is opened for the first time, the user sees:
its ID and password (to transfer control);
a data entry field for the other computer (to connect).
Teamviewer works quickly and in several modes: desktop demonstration, control, file transfer and chat.
The program is actively used for personal purposes, but users are often blocked when there are too many connections. Teamviewer costs from 550 to 1650 UAH per month for commercial use.
Chrome remote desktop
Google has developed its own desktop access service that requires no additional software installation. The only prerequisites are a Google account and the Google Chrome browser installed. The service is implemented as an extension for Chrome and supports all operating systems on which the browser can be installed.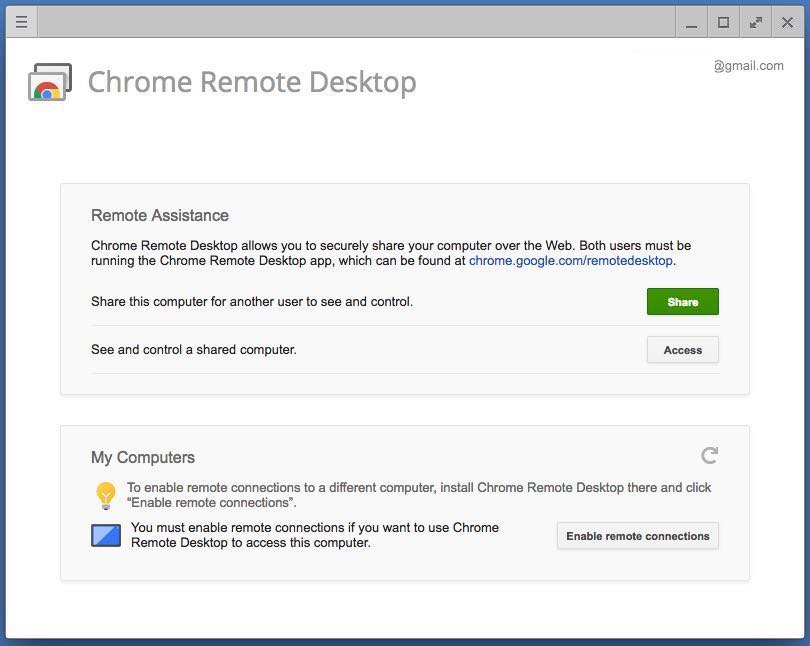 The service is very simple to use: you need to have an extension (+ a built-in host) installed on both computers and enter a pin code to access it. It is free to use, but the functionality of the service is quite limited. There are two modes: «Remote Support» and «My Computers» for computer help and access to your files respectively.
AeroAdmin
AeroAdmin is a multifunctional and powerful tool for remote computer management. No additional configuration or registration is required for operation. It takes 30 seconds to set up a connection, and you can connect to desktops both over the Internet and your local network. The disadvantages are that it works on Windows by default, iOS / Linux requires additional Wine installation.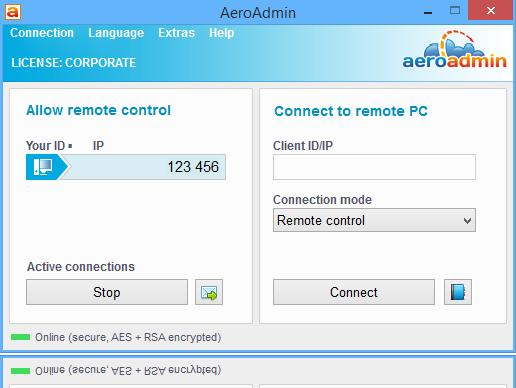 The software allows multiple connections to be established simultaneously, each of which will be securely protected. The software is often used to control the actions of subordinates in various organisations.
Radmin
This programme is intended for corporate use. Its main functions include server and network administration and technical support for employee computers. The software allows you to search for and troubleshoot problems on computers with a large number of connections. Radmin also lets you exchange text and voice messages and files.
The software is conditionally free, with 5 types of licences available for different numbers of remote computers.
The programs described can greatly simplify your personal tasks and optimise your work functions. Try next time not to explain to your parents where to go and what to click to make it «work», but instead install a remote access program on their computer once. Believe me, it saves a lot of time and, most importantly, nerves :)