Continuing the theme of machine rebellion, let's talk about devices such as smart speakers or smart speakers. Don't worry, they're not yet smart enough to lead an uprising, but they're already smart enough to take you on a holiday ticket.
What it is
A smart speaker is a smart device that contains a microphone, a speaker, a computer, sometimes a camera and a screen/buttons. The speaker is powered by a voice assistant connected to the Internet. The user interacts with the device according to the QA-system (question-answering system). QA-systems, incidentally, have been around for more than 50 years. Previously, they were used in computer systems which could partially replace an expert in a specific area.
To start using the device, you need to say a key phrase (e.g., «OK, Google»). After that, the speech recording and analysis starts.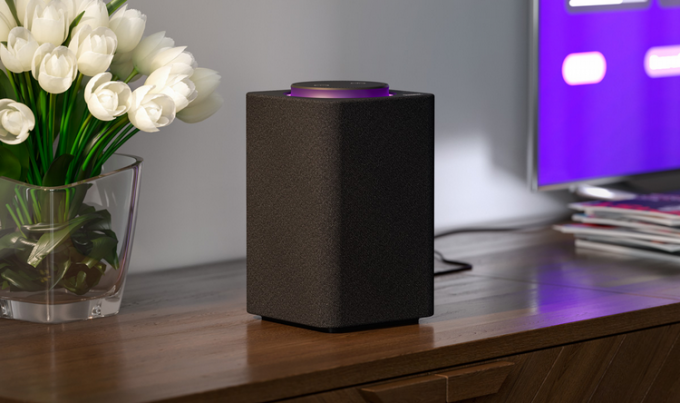 The most popular assistants today are Google Assistant and Apple Siri, trailing behind Microsoft's Cortana, LG's Xboom AI ThinQ and Amazon's Echo Dot.
Smart speaker capabilities
The feature set is determined by the device manufacturer. The most common tasks are:
Search for and play music/video. Just name the artist you want to listen to and the rest is done for you.
Weather. Isn't it convenient to be standing in the doorway asking your assistant if it's going to rain today, so you can pick out your shoes and an umbrella?
News. You can find out the score at the football game you slept through yesterday without picking up the phone while you are still in bed.
Traffic. If you happen to be stuck in traffic and you think you could have checked the roads before you left, but you didn't have the time... Now you know who to ask.
Calling a taxi. Only Uber, but not bad either.
An alarm clock and task list. It's like living with your secretary: the speaker wakes you up and tells you what meetings you have scheduled for work and that you need to go to the dentist in the evening.
Smart home management. If your home has smart lighting/fridge/air conditioning or curtains, you can control it all with your voice.
How to choose
The most popular on the market in their price categories today are Sonos Move, Google Home and Amazon Echo Show. It's worth saying right away that you need to understand and speak a little English in order to use any of them. There are also many Chinese speakers, perhaps the Xiaomi Mi AI Speaker and Xiaomi Sound Pro are worth highlighting. Google Assistant, although it works in Ukraine, does not yet support the Ukrainian language.
Sonos Move
In terms of sound quality and functionality Sonos Move is recognized by users as one of the best smart speakers. The stylishly designed model is a good option for a stationary or portable home music centre. The device supports not only all popular music services, but even audiobook sites. This speaker allows you to listen to music from anywhere: from any service where you have an account, from cloud storage or from your phone.
Of the disadvantages:
high price ($510);
voice Assistant functionality is not officially available in Ukraine;
no wired connection options.
Google Home
Probably the most popular assistant. Prices start at 35 and end at $325. Google Assistant is great at picking up voice commands, as the built-in microphones are always on (they can be switched off with a button). The device is not big, remembers and recognizes owners' voices, and even understands the user by context. If you are watching a movie, you can safely ask an assistant to look for the next part, and it will understand what you want. The quality of music playback is excellent only in the most expensive version — Google Home Max.
On the downside, there is constant activity and high microphone sensitivity. Every conversation you have nearby is recorded. If you're taping the camera on your laptop, this speaker is definitely not your choice.
Amazon Echo
Amazon was the first company to launch a smart speaker, and today other global giants are coming on the heels of it. The price is about $60. Among the advantages, users note the compact size, as well as the ability to combine the speakers into stereo pairs and to control smart devices. But the Amazon Echo also has a number of drawbacks: the quality of its enclosure materials and component base is poor, compromising sound quality. The design also gets low marks, but the most important thing is the teachability and flexibility of the assistant (many questions can be answered by «I don't know»).
Instead of conclusions
Smart speakers are a useful and handy device for the home. You could even consider it as a tool for practising English for introverts. The speaker doesn't care what your pronunciation is:)
Buy a model of Amazona we strongly recommend you would not, but about the products of Google / Apple (depending on what technology you use) — think.
And also such a speaker would be a good gift, not necessarily for the «advanced youth». Be original, give a smart speaker to grandmother! You will break the pattern of «I'm not going to push the buttons on your Internet». But seriously, it's really good for people who have problems with their eyesight or fine motor skills.