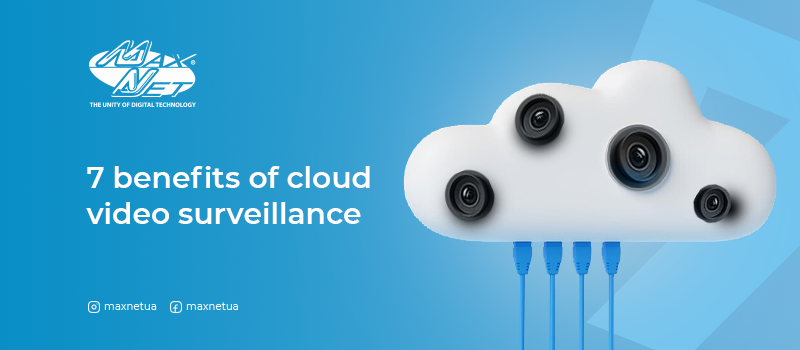 The introduction of the new Video Surveillance business line has allowed us to get to know our subscribers' needs better and to see how good it is to have your own cloud. Today we will show you with simple examples how local video surveillance differs from cloud surveillance.
Local video surveillance (CCTV)
Local CCTV involves storing video recordings from cameras on a video recorder installed at the user's premises. This is the traditional type of system that today is installed at 90% of CCTV users in Kharkiv. The remaining 10% are our subscribers :)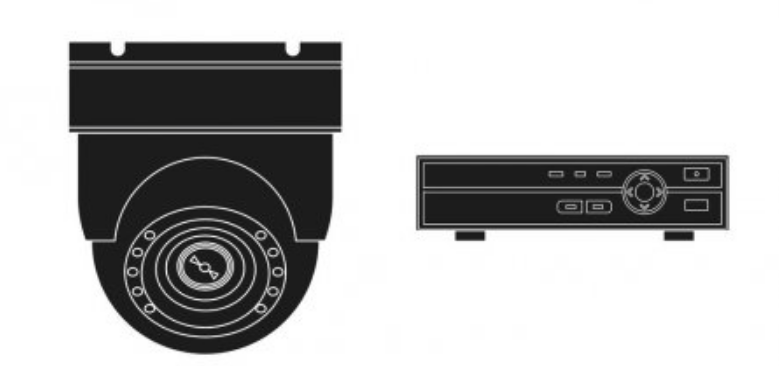 The recorder acts as a control and switching device, as well as a storage device. For the latter function it has a hard disk, the capacity of which depends on the depth of the archive required. This system can work with digital, analogue and hybrid cameras.
Why isn't it cool?
Video surveillance is an element of a security system, and the recorder's hard drive is the weak link. Not many people know, but there are several types of hard drive that differ in fault tolerance and therefore price. Many small companies involved in DVR installation often offer the cheapest drives that, due to their limited recording cycle, are intended for use in a home PC rather than in a system that continuously rewrites data. Failure or loss will result in the loss of the video archive. More often than not, intruders simply take the recorder away with them, or, to avoid the strain, bang the recorder against the wall a couple of times. Even if the cameras have filmed its face, it's almost impossible to get the information out of a broken hard drive.
The way out is to mount the recorder in an anti-vandal cabinet. It's a secure box that will be impossible to open without special tools. However, a couple of blows with a sledgehammer or a wheelbarrow will still break even such a box.
Cloud surveillance
Essentially, the term «cloud» is a buzzword behind data centres. From the user's perspective, it really does look as if the information is stored «somewhere far away», but it is always accessible.
Cloud-based video surveillance systems involve the installation of only cameras and a switching device. This can be a standard router. The system is set up to stream video to a server and store it there for a set amount of time. The user can view the video from anywhere in the world, using a phone, computer or tablet. The archive is always secure, and access is smooth and fast.
To be fair, it's worth noting that the recorder can also be connected remotely, but that doesn't make it a secure storage facility.
However, unlike the recorder, which due to software and «hardware» limitations allows only one user to connect to it, the cloud server can seamlessly handle dozens of connections simultaneously, both in online streaming and archive viewing mode.
The software that Maxnet uses for cloud surveillance has a wide range of features. The user can search for an event according to certain parameters, upload recordings from the cloud for a certain period of time. This is useful if the camera is in the car park (there are dozens of parking spaces in sight) and you wonder who approached your car last night. It is also possible to set up a notification: when motion is detected, a notification is sent to the screen of your mobile device.
The cloud «wins» over the registrar on 7 counts:
Data security.
The versatility of the software.
Fewer installation costs and no cost for the recorder and hard drive.
Fewer system components (less chance of failure).
Possibility to store unlimited amounts of information.
Free maintenance and flexible package offers for home and business.
Use of equipment from world-renowned manufacturers and original mounting elements.
How to choose?
Our recommendations are based primarily on the number of cameras.
If you're dealing with 1-4 cameras, we always recommend choosing cloud surveillance. In this case the installation costs are lower and the possibilities are wider. In principle it doesn't make sense to install a recorder for 1 or 2 cameras. You could take the simple (but not optimal) way and confine yourself to a micro-SD card instead of the cloud. In that case you can access the archive only physically. We do not recommend this option.)
When you plan to install 5 or more cameras, it makes sense to think about a video recorder in a secure cabinet. It's easy: Every camera that is connected to the cloud provides a subscription fee. For systems with a large number of cameras, it is more cost-effective to install a recorder. However, the more cameras in the system, the more complex and costly it is to maintain them, so it is better to leave this to professionals. With the right equipment you can also set up uninterrupted access.
Our experts in video surveillance are of the opinion that there are no one-size-fits-all solutions and approach each project individually and sometimes out of the box. That's why our customers' video surveillance systems succeed in meeting the challenges they face.
For a free consultation on HV systems, call (057) 720-9-727.