Surveillance cameras have long been firmly established in our homes, offices and public places, but the technology is far from being applied effectively everywhere. Let's see what stops us from switching to a modern video surveillance format and what are the advantages of the cloud data storage format.
Talking about the ineffective use of video surveillance, we mean that technology has already gone very far ahead. While hybrid cameras continue to be installed in our country, neural networks are already widely used in the West.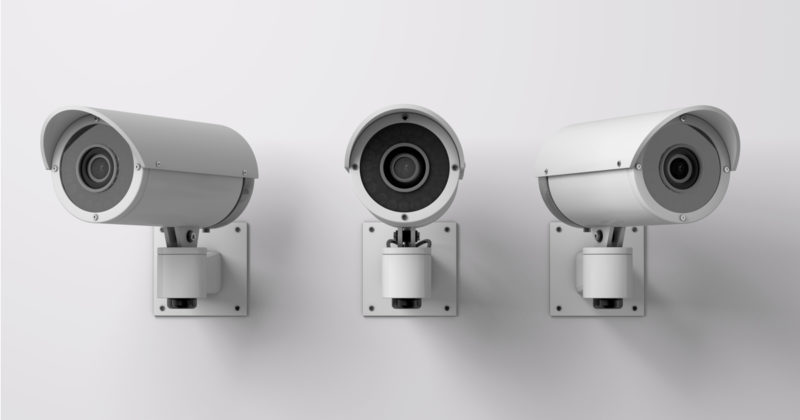 Non-lyrical digression
Initially, cameras were analog: poor image quality, bulky devices, no features. Today they can only be seen in the movies. They were replaced by hybrid models (the analog camera was rebuilt a little, and the picture became better). However, these models still exclude any work with the archive. The video is stored on the recorder, if you connect it to the network, you can organize remote viewing.
Here we come to the beginning of more advanced technologies - IP cameras. They use other interfaces for data transfer, record really high-quality video, they can be configured remotely, connected through applications. With the specialized software, these cameras can recognize people, vehicles, find events according to specified parameters, count visitors and search for criminals.
The most important difference between the cloud and the registrar
Using IP cameras, you can create a cloud-based video surveillance system that differs from the traditional data storage format.
Users are accustomed to keeping the archive on a DVR - a device that receives data from cameras and stores it on a hard drive. Processing in this case is carried out by the computer from which the user connects to the system.
If we are talking about the cloud, then video recordings are stored in data centers, and signal processing and compression is performed by powerful servers. This allows you to implement the functions of smart search, face recognition, license plates, setting alarm zones, lines and alerts. Special software also works for cloud systems, which allows you to conveniently track all the necessary information from your phone, tablet and computer.
Back to the problem
Unfortunately, in Ukraine we are still installing more inexpensive hybrid cameras, connecting them to DVRs with internet access. This allows you to connect to the system remotely, and therefore companies that install such video surveillance proudly call it "cloud".
The fact is that the cost of the system becomes the decisive factor, and the possibilities fade into the background. However, they determine the effectiveness of video surveillance as an element of the security system. Experts, fearing the loss of a customer, do not insist on choosing more advanced solutions, despite their obvious advantages.
This situation is entirely justified. Hybrid cameras are cheaper than digital cameras, and their installation is easier. They are connected with a coaxial cable, through which the signal is transmitted without loss over long distances. The twisted pair cable that connects IP cameras has a length limit of 100 meters. Therefore, at long distances it is necessary to install intermediate equipment to avoid attenuation and losses. But such a camera can be connected directly to the router.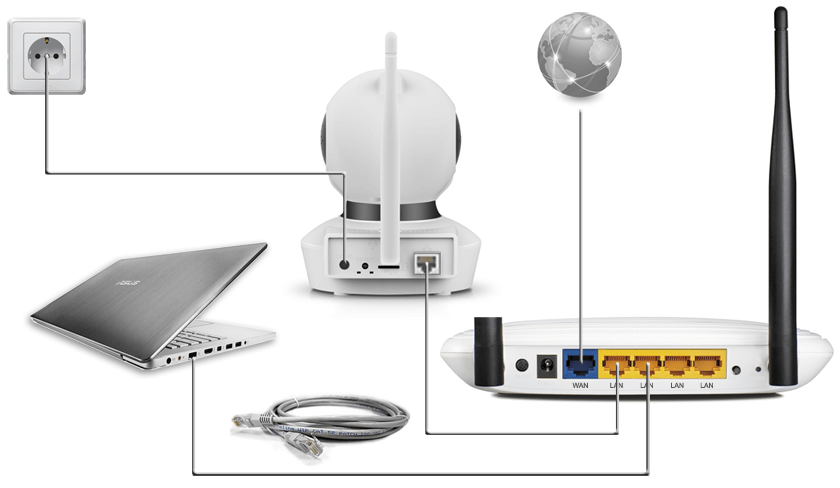 In addition, the local storage scheme has been worked out for years, people trust the box, which is installed on their territory, and are satisfied with the absence of additional costs. They do not need the computing power of the systems, they are not aware of a large set of additional functions. It shows a video, and that's enough. :)
What could be
We would like to talk about how a video surveillance system can work if you use several modern features.
Imagine a businessman who equips the infrastructure of his home and business. He needs video surveillance, and he is open to technological things. The choice fell on cloud video surveillance with additional functions integrated into the security system.
There are cameras at the entrance to his office, they recognize the faces of employees, send a signal to the server, which gives the command to unlock the doors. Each employee has the own access level, which means that he/she can open certain doors. An alarm is triggered in the office if sensors or cameras detect movement outside office hours.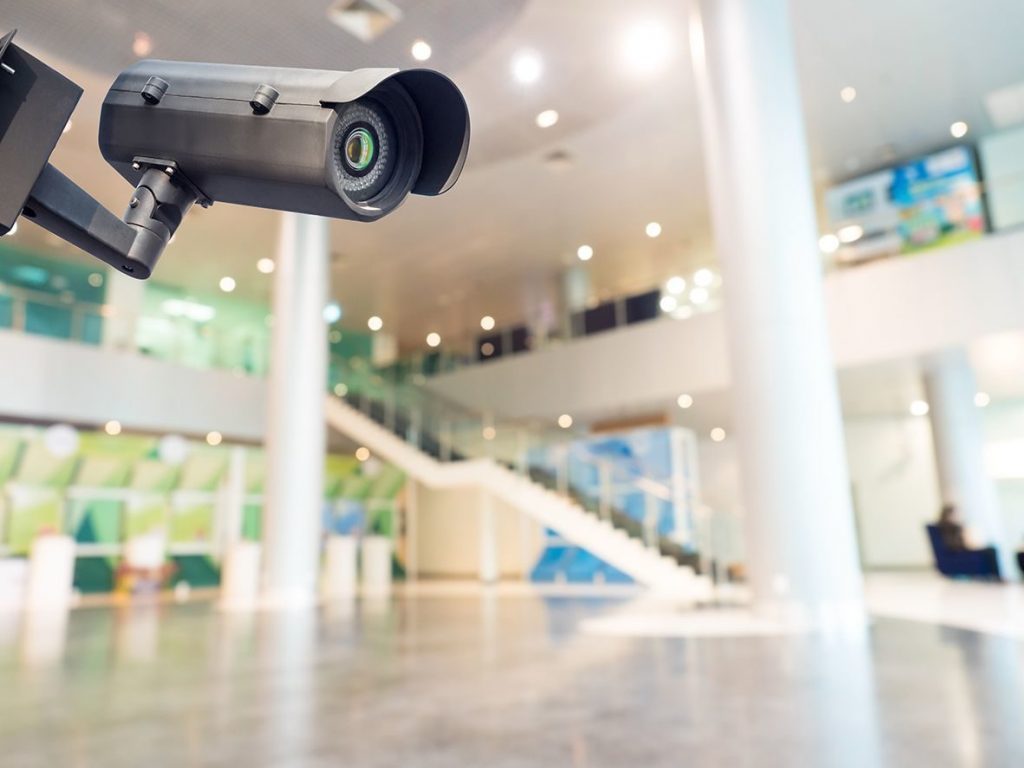 In his stores, cameras count visitors, the area at the checkout is fixed by special cameras with high-resolution and sound recording. If a non-standard movement is detected near the cash register or a weapon is recognized, a virtual "panic button" is triggered. All managers have access to view cameras; for viewing, video analytics and working with the archive - security officers and top management.
It is also very interestingly at our businessman's house. At the entrance to the territory, there is a camera that captures license plate numbers. There is a database of numbers for which the gates open automatically. And for guests, access is provided on request, which is automatically generated when the car enters the camera's field of view.
80% of the house territory is in constant view of the cameras, special attention is paid to potential places of intruders penetration. If motion is detected after the alarm has been set, the cameras send alarm notifications to the phone, and all lighting turns on in the area.
There is one camera installed inside the house, which is also integrated into the security system. It detects movements near the windows, controls the front door and helps to keep an eye on the child when he/she is left with the nanny.
All cameras transmit recordings to a server in a secure data center. Advanced Ultra 265 technology reduces disk space footprint without sacrificing image quality or recording speed.
To quickly find incidents, you can set detection zones (for example, to look for an incident near a certain store counter), and viewing can be accelerated up to 64 times.
Data is securely protected and stored for 7 days. This is the optimal time for responding to an unusual situation, analyzing and uploading the video.

Advantages of the cloud over the local system
Extended set of features: notifications, analytics modules, accelerated search for events, delineation of user rights. If the product developers add new features, they are available to all users.
Multiple access, compatibility with client equipment, viewing from any platform (Android, iOS, Windows, Linux, MacOS).
Secure data storage for an unlimited period of time (tariff is selected upon connection).
High speed of broadcasting and downloading the archive. As data centers always have a wide reserved communication channel.
Fault tolerance. The DVR can be broken, or the hard drive can be disabled. In this case, the data will be lost. Data centers are secure storages in which information is backed up; they are protected from blackouts or interruption of communication channels.
How much more expensive is it
At the start of using the system, the cloud is much cheaper. A DVR and hard drive, which are required for local systems, are not needed for cloud systems. This allows you to save from 5 thousand UAH from the start.
But cloud video surveillance involves a monthly fee for data storage. As practice shows, this money turns out to be a negligible amount in case the records are required in court. The cloud will also be more cost-effective compared to the damage incurred due to the loss of data from the DVR.
What we want to say
We try to convey all this information to customers who choose between local and cloud video surveillance from «Maxnet». Our subscribers are the best, they value security, speed and range of features, so cloud video surveillance is becoming more and more popular. If you are thinking about installing cameras, please contact us in any convenient way, and we will help you choose the equipment and system format to suit your needs, and set up the system to solve all problems.
More about video surveillance from «Maxnet» – here